Watch This Video Till The End For a BIG Surprise!
Certified Master Woodworker, Educator,
Trainer, Author, Member of AWI
From The Desk Of Ted Mcgrath
Re: Woodworking made easy...
Dear Fellow Woodworker,
If you are reading this letter then it is likely that you have a passion. You have a passion for woodworking.
For the most part you would have spent hundreds of dollars or more on woodworking projects. It will take you a lot longer than you thought or you might have quit because you got your measurements all wrong!
I understand your pain because I was once in your shoes! What if I told you that you can get the job done cheaper, faster and without headaches using my woodworking plans...
"Here's Some Advice That'll

Save You $$$


On Your Next Woodworking Project..."
Here's the BIG problem: Most plans and woodworking magazines are complete garbage.
Why? They skip over many important parts, their diagrams are confusing, unclear, or even wrong.
No wonder woodworking seemed so hard!
The truth is, I have spent a ton of time looking online and reading magazines. Most of them just left me with more questions than answers.
Well, luckily for you, these problems become a blessing in disguise because I have spent the last 40 years to put together the world's most comprehensive collection of woodworking plans
What if I told you that you could get your hands on 16,000 woodworking projects with already "done-for-you" plans with step-by-step blueprints that let you build stunning, professional woodworking projects -- easily, quickly & hassle free?
Woodworking Made Easy With TedsWoodworking™
16,000 projects · step by step instructions · materials & cutting lists · detailed schematics · lifetime updates
So what makes a "perfect woodworking plan?" Simply put, it must be detailed enough to leave nothing to guesswork yet simple enough for beginners. It must also contain complete instructions from start to finish.

That is why our plans are 10x better than all "mass-market" plans.
1. Step-By-Step Instructions
2. Cutting & Materials Lists
You get exact cutting and materials list for every project. You will be able to buy exact amounts which means you'll stop wasting your hard earned cash on wrong wood, wrong materials or the wrong quantity.
It saves time and cuts down waste. It saves money. You'll spend more time building, less time fretting!
3. Detailed Schematics
With sharp and colorful schematics included in each plan, there's simply no guesswork involved. The level of details makes the most challenging project a walk in the park!
When instructions are THIS clear, your project BUILDS ITSELF. All the pieces just "Click" into place.
This makes it suitable even for beginners. If you're an experienced woodworker, you'll complete projects in a fraction of the time it usually takes you.
4. Views From All Angles
You get to see EXACTLY how everything should look BEFORE you build them. Most plans don't include this and simply assume. You'll end up building something that doesn't look like the drawing!
You get intricate details of every angle, every corner, every joint. The plans will NEVER leave you guessing or scratching your head over any detail.
5. Suitable For Beginners & Professionals!
We've got plans that cover all levels of skill and competence. You do NOT need to be a master woodworker or have expensive machinery to use our plans.
Whether you're a complete beginner, an amateur woodworker with hand tools or a seasoned pro, you'll find thousands of projects that will suit your level. We've got something for everyone!
List of Plans You Can Download:
Now you can build almost any kind of project with TedsWoodworking
Do note that is just a partial list of all 16,000 plans included.
There are many more categories that I can't fit on a single page. Also, new plans are also every single month so this an ever-growing list.
Arbor Projects
Adirondack Chairs
Artwork Display
Bathroom Unit
Box Designs
Billiard/Pool Table
Barn Plans
Bed Plans
Bedside Cabinets
Bee Hive Plans
Bench Projects
Bird Feeders
Birdhouse Plans
Boat Plans
Book Case Plans
Baby Changing Table
Coat Rack
Cabin Plans
Cabinet Plans
Carport Plans
Cart Plans
Cat House Plans
CD/DVD Holder
Cellar Projects
Chair Plans
Chest Designs
Chicken Houses
Childrens Room Plans
Clock Plans
Coasters
Coffee Table Designs
Cold Frame Plans
Compost Bin
Computer Desk
Containers
Cradle Projects
Small Crafts
Cutting Board
Deck Plans
Desk Designs
Dog House
Door Designs
Dressers
Drill Press
Entertainment Projects
Furniture Plans
Farmshop Plans
Fences
File Cabinet
Fireplaces & Mantel
Frames
Kids Furniture
Garage Plans
Gazebos
Greenhouse
Guitars
Gun Cabinets
Gun Hidden Storage
Hammocks
Home Office Projects
Horse Barns
Humidor Plans
Hutch Plans
Jig Plans
Kitchen Projects
Knife Block
Lamps
Landscaping
Lathe Plans
Mailbox
Mantels
Media Center Designs
Mirrors
Music Boxes
Ottoman Plans
Outdoor Plans
Pergolas
Planters
Playhouses
Rabbit Houses
Wooden Racks
Router Plans
Screens
Scroll Saw
Outdoor Sheds
Shelfs
Signs & Displays
Squirrel Den Box
Stools
Storage Plans
Swing Plans
Table Plans
Tool Boxes
Wooden Toys
Trays
Trellis Plans
Utility Buildings
Wagon Designs
Weather Station
Wind Generator
Windmills
Wishing Well
& Many More!
Covers ALL Types of Projects From Large To Small
This is a very comprehensive package. It is in-depth and it covers almost any kind of woodworking project
Plans So Detailed...It Practically Builds Itself!
All your plans comes with highly detailed schematics so there is no need for guesswork!
Listen To What Our Satisfied Customers Are Saying:
The Best Collection of Woodworking Plans I've Reviewed!
"I've read numerous books and bought several online woodworking blueprints and this is clearly the best that is on the market in every aspect. It has got lots of different ideas and inspiration. Plans are detailed and the instructions are in-depth.

I'd rate this package as one of the best collection on woodworking plans I've reviewed. You simply must get this, especially if you are just getting started in woodworking. As far as I am concerned, this is a bargain. The level of detail will set a new standard in the field."

Willie Stark

Chief Editor, Woodworking, Valdosta
An Excellent Investment For Anyone Starting Out...
"Of all the woodwork kits I have bought over the years, this is the best collection I have. Its an excellent resource for beginners as well as seasoned woodworkers. It includes tons of blueprints for different small crafts, furniture and outdoor projects and it's simply outstanding…an excellent investment for anyone starting out.

I would loved to have had these when I was building my first outdoor deck. Considering the excellent content, and the quality of the plans itself, this package is quite a bargain. "

Melvin Jones

AWFS Association, Lake Ariel PA
Plans are Super Easy To Read and Understand...
"I just got this package a few days ago, and I've had a hard time putting it down. There are lots of full-color pictures, with thorough descriptions of every step in the project. These turned out to be even better than I'd hoped!

Plans are super easy to read and understand, unlike several others I looked online. I can't wait to get started building some of the pieces and I have some projects picked out to start as soon as I can get the lumber! A valuable addition to my woodworking reference library. I would highly recommend it to anyone who's interested in woodworking."

Bradly Lerwill

Durham, UK
I've Been Looking for Something Like This For the Longest Time...
"I've been looking for something like this for the longest time. You get to learn how to design, detailed photographs of the projects, exploded blueprints, materials list and step by step instruction. It even shows you the different tools needed and how to use them and really explains the entire process to you.

If you want to get ideas on your project or build thousands of quality works in wood, you owe it to yourself to get this package."

Kevin Roane

San Mateo, CA
See What Our Customers Have Built With Our Plans
Quite possibly the best collection of woodworking plans we've come across...

Chief Editor,

Woodwork Magazine
Ted has an extensive selection of plans with amazing clarity...thumbs up!

American Woodworker Magazine
IN ADDITION TO 16,000 PLANS, YOU'LL GET:
Free Lifetime Updates

Download new plans every month as they are released. New plans are added every single month.

Custom Plans

Request for a custom plan drafted for you. Our team of craftsman can create plans for any project.

Lifetime Support

Get lifetime support from our master woodworkers. Get all the help you need to complete your project.
Mobile Friendly

You can also view all your plans on any mobile / tablet device which makes it convenient for you to take it anywhere.

Guides & Knowledge Portal

Download tons of free guides on woodworking techniques & invaluable resources to expand your skills.

Free Woodworking Videos

Get free access to an archive of tutorial videos covering everything you ever need to know about woodworking.
Make Any Project

Easy and Hassle-Free!
As you sit there reading this, I know you're thinking about all the different projects you're going to make and how woodworking is going to be a breeze when you buy TedsWoodworking Package.
Listen up closely... If you got plan to build any other woodwork project, TedsWoodworking will be invaluable to you.
One-of-a-kind package that walks you step-by-step through the project
Get "done-for-you" blueprints and plans for over 16,000 projects
Get personal help from master woodworkers to help you with any project
Request custom woodworking plans from our workshop for that specific "hard to find" project
Complete any project quickly, inexpensively and with professional results EVERY TIME.
Claim These Exclusive Bonuses If You Order Today
If you get in today, I'll give you 4 special time-limited bonuses that will help you get going with your woodworking projects even faster...
Bonus #1
DWG/CAD Plan Viewer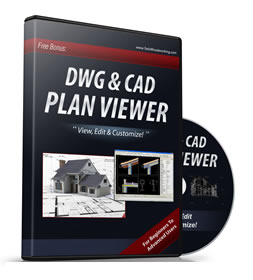 View & measure DWG, DXF, DWF
XRef support; view layers & block attribute
Simple to use and fast Edit / modify your plan.
Create your own custom woodworking projects
Regular Price: $97 - Yours FREE!
Bonus #2
150 Premium Woodworking Videos
You're also going to receive lifetime membership access to over 150 premium woodworking videos on a wide array of woodworking topics, hosted by veteran woodworkers. Comes with easy-to-follow step by step video instructions...
You can browse our huge selection of woodworking videos, including detailed instructional videos with woodworking furniture plans all designed to enhance your woodworking skills. New videos are added on a consistent basis!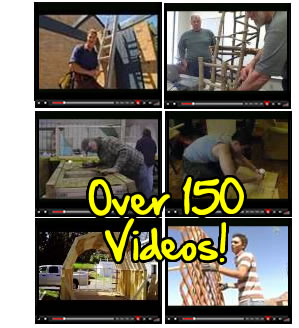 How To Build A Bird Feeder With Step-By-Step Instructions (14 videos)
The 6 Day Outdoor Shed Complete Video Guide Series (9 videos)
Videos on Building Custom Furniture, Chairs & Tables For Your Home (29 Videos)
How To Build Gazebo, Lean-To Sheds & Outdoor Furniture (31 videos)
Woodworking Techniques on Finishing and Carpentry ( 8 videos)
And many many more!
These hi quality premium videos are worth $77 if I sell this separately but you'll get free access if you order today!
Regular Price: $77 - Yours FREE!
Bonus #3
How To Start A Woodworking Business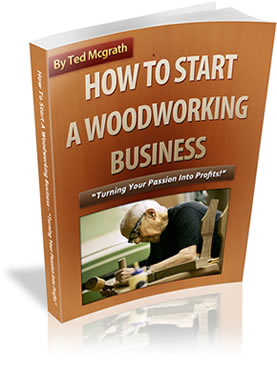 What you REALLY need to get started in this business
Marketing your services & what to sell to make money
Locating suppliers and working with your competitors
Licensing, accounting & tax matters you MUST know
Getting help and contracting jobs to scale up your business
And many many more!
Regular Price: $27 - Yours FREE!
And to top it all off, I'm going to do something I didn't originally plan on doing at all.
When I started planning TedsWoodworking, I knew this bonus would be invaluable for all woodworkers. I wanted to sell the next bonus individually for $39.00 but to sweeten this deal, I'm going to give it to you!
Bonus #4
Complete Woodworking Guides
As if that's not enough, you'll also be glad to know that I'm throwing the Complete Woodworking Carpentry Guides - over 200 pages of woodworking tips and tricks with detailed drawings, diagrams and photos.

Think of this as the foundation for your woodworking plans. There's no fluff here. It's 200 pages of solid, step-by-step and straightforward advice that sets you up for your woodworking projects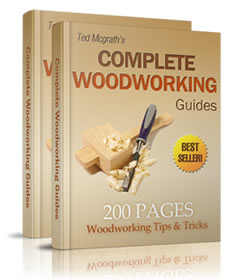 The guides covers all the bases, from working with hand tools to cutting dovetails.
It includes a discussion of all the principal hardwoods and softwoods, how to use hand tools, detailed information on every carpentry technique--jointing, bonding, fastening, laminating, and much more.
Remember, these are time-sensitive bonuses that is only available if you order today.
Regular Price: $39 - Yours FREE!
Plus You Get FREE Lifetime Updates!
Download Free Plans For Life
Here's how it works: Every month we release new plans drafted from our workshop. You will get lifetime access to a membership area where you can download these new plans every month. There are NO recurring fees, no expiry date.
We've been releasing new plans monthly for several years now to thousands of woodworkers. Join our community and get free plans for life!
Endorsed By Thousands of Woodworkers
"Ted made everything simple, and the instructions were easy to follow. If you're looking to start on any project, you'll get immense help with this collection!"
Nelson Bradley, Fort Pierce, FL
"These plans are great, written by a skilled craftsman. The plans are loaded with lots of techniques from lining boxes with leather, to cutting small rabbits and dadoes safely."
Philip Lucas, Kingston, NY
"Plans were very detailed, giving specific direction as to what materials to buy and what pieces to cut. It makes preparation easy for a beginner like myself."
Caleb Fields, Ravenna, OH
Don't Say "Yes". Just Say "Maybe" & Give It A
RISK-FREE

Test-Drive For a Full 60 Days!
My 60 Day, IRON-CLAD 100% Satisfaction Guarantee!
If this is not the most complete woodworking resource you've ever seen, simply email me and I will return 100% of your money back. No questions asked. This my full 60 days IRON-CLAD money back guarantee to you.
So here's the bottom line: If you have read this far, you only have one question left...
So Ted, How Much Does This Cost?
Now, you may believe a huge collection of plans such as this will be extremely expensive and truth to be told it really should be considering the immense value that thousands of satisfied woodworkers are getting from our package.
Of course, when magazines and online sites sell each individual plan for $10-$20, it's only natural to think a package containing 16,000 plans and that I poured years of my life into creating might be unaffordable.
However, it's not!
I only felt right by making TedsWoodworking affordable for every woodworker, so here's the deal:
Your dinky one-time investment is only $297 $147 $67!
(This is a special launch offer only, we're only opening this for a limited time before the offer closes!)
That's right. Your investment for the entire course is only $147 $67.
But please let me warn you: this special launch offer will close soon and you won't be able to get in at this price after that even if you want to. Once I start receiving more testimonials, I'm going to raise the price accordingly.
First I'll bump it up to $97.00...then to $197.00 and more...and it'll still be a bargain for what you're getting.
For the price of a night out, you can take any and all headaches out of building quality woodwork projects - forever!
Think about all the time, energy and cost you'll save with a collection of 16,000 plans at your fingertips.
Even better, after you order you will get INSTANT ACCESS to all the plans. There is no need to wait for shipping and you can get the information you want in seconds from now!
With thousands of happy users it's time for you to get in on the action. So don't waste any time! Take action right now:
Regular Price: $297 TODAY: $67
This is a one-time purchase. There are NO monthly payments or hidden fees.
TIME-LIMITED OFFER - We reserve the right to end the promotional price anytime without warning
Remember, you'll only see this special deal right here on this page, so now's the time to jump on this...
You can join thousands of hobbyists, beginners, craftsmen and professionals by letting TedsWoodworking give you the blueprints, plans and step-by-step directions to create stunning, professional woodworking projects, effortlessly and on time.
Get started below!
YES! I'm Ready To Get Started Today
Give Me Instant Access To 16,000 Woodworking Plans & Bonuses Right Now!
Ian Fisher,

Fort Mill, SC

If you are looking for best blueprints, illustrations and schematics to make any project hassle-free, I highly recommend TedsWoodworking!
Get started today - here is what you get:
Instant access to all 16,000 plans with step-by-step details, schematics & cutting/materials list
Lifetime Free Updates - No recurring fees or other charges
Option to have everything on 2 DVDs shipped to your mailbox
100% Risk-Free money back guarantee
Plus These Amazing Bonuses
DWG & CAD Plan Viewer ($197 Value)
150 Premium Woodworking Videos ($77 Value)
How To Start A Woodworking Business ($27 Value)
Complete Woodworking Guides ($39 Value)
Do note this is a time-limited launch offer. We reserve the right to end the promotional price anytime without warning
P.S: I will be selling all the plans and bonus independently in the future for $67-$97 EACH in the weeks and months ahead (I have a whole lot of them). Lock yourself in for a deep discount now!
P.P.S: Remember...you have my 100% Risk Free Unconditional Money-Back Guarantee. I am 110% sure you will be happier than a 5 year old on Christmas morning with your package. But if for any reason you are not, no worries. Your investment is guaranteed for a full 60 days.
P.P.P.S: This is a TIME-SENSITIVE OFFER! You will never have the opportunity to invest in this package again at this price once the introductory offer ends. Please do NOT click off this page unless you are positively certain you want to pass up on this offer forever. Get access to 16,000 plans right now »
How do I get access to the plans? Is it something sent to my house?"

We're in the digital age and one of the things I'm really excited about is how we deliver this program.

So the way it works is you're going to enter your credit card information on the next page. After that, you'll get instant access to the package. It's kind of a membership site, but don't worry about a monthly membership fee or anything like that. You will pay only once and that's all you pay. There's no additional charges, no hidden charges, no nothing like that. For a small fee I will also ship worldwide, the DVDs of all the plans and bonuses.

Can I buy plans separately? I only need a few projects

Look. It doesn't make sense to purchase one plan when I'm offering this deal for my entire package at only $67. I've sold my plans separately for a lot more but I've bundled everything together due to repeated requests.

Think about it this way: Even if you don't intend to use most of the plans, this is a great deal any way you look at it. For just one low price of $67, you can keep the rest of my plans forever. It will be handy in the future to have access to this huge collection of woodworking plans.

What if I can't find the plan I'm looking for?

I've tens of thousands of projects and designs in the database. Almost 95% of customers are able to find the plan they are looking for. Now if you have a special or a very specific type of project in mind and you cannot locate a similar design, we can create a custom plan for you.

Here's how it works: We release new plans every month which you will be able to download. This is part of the lifetime updates you get with your purchase.

All you need to do is to send us a ticket in the member area to request for the project. Do include photos as well as the relevant details. Our workshop will take about 2 months to draft up a complete plan for you. Whats more, you'll get access to plans every month which were requested from other members! You'll never run out of ideas or inspiration for your next project.

I really want this, but I want to make sure it's safe. How does your guarantee work?

Obviously, you should only give your credit card to companies that you can trust 100%. That's why we use ClickBank. ClickBank is an established credit card processing company that has been in business since 1997. They provide credit card clearing and payment services for tens of thousands of merchants all over the internet.

When you place your order with us, you will connect to ClickBank through a secure server, which makes it virtually impossible for a hacker to intercept your information.

And the 60 day money back guarantee is my personal promise to you. If you don't like it for any reason. Just drop me an email and I will refund you the full amount within 48 hours or less. There will be no questions, no fineprint, no B.S
Do note this is a time-limited launch offer.
We reserve the right to end the promotional price anytime without warning
Copyright © TedsWoodworking.com. All Rights Reserved.
2802 Flintrock Trace, Austin, TX, 78738, US
This site is not part of the Facebook website or Facebook Inc. Additionally, this site is NOT endorsed by Facebook in any way. FACEBOOK is a trademark of FACEBOOK, Inc. The pinions and or views expressed from here are not representative of Facebook, Inc.
ClickBank is the retailer of products on this site. CLICKBANK® is a registered trademark of Click Sales, Inc., a Delaware corporationlocated at 917 S. Lusk Street, Suite 200, Boise Idaho, 83706, USA and used by permission. ClickBank's role as retailer does not constitute an endorsement, approval or review of these products or any claim, statement or opinion used in promotion of these products.